---
Scirocco UK Regular

Posts: 63
Joined: Tue Aug 30, 2011 1:27 am
I drive a: Mk2 Modified
Location: Bristol
Contact:
Don't quite a bit work on this as I can see and read.We have had our back wheel arch welded around were the fuel neck is after I tried to unscrew the inner plastic shield.I like the way you have fitted your own strut brace in the boot.In our last mk 2 we had the bar one that went around the top of the suspension struts.That I brought second hand.

Was this originally a GT 2 then ?

We get water coming in around a fuse box.The sunroof holes were the sunroof are are clear regular check these as well as she is kept outside.Putting a cover on her is very good idea we have one from argos.
G Beats.
---
---
---
Scirocco UK Ninja

Posts: 4707
Joined: Wed Apr 16, 2008 10:48 am
I drive a: Mk2 Modified
Location: East Midlands
Contact:
Flash is in need of some work for the MOT, fuel tank and exhaust.
Also, the engine is seeping a bit too much oil for my liking. I was planning on building a new 2l 16v engine, but on strip down I decided that it was a bit too far gone, so scrapped it. I'm strongly considering a 20vT... Just another project to add to my already long list

---
---
Scirocco UK Ninja

Posts: 4707
Joined: Wed Apr 16, 2008 10:48 am
I drive a: Mk2 Modified
Location: East Midlands
Contact:
Wow, just read my last two posts here! Hmm, lets see...
Well, I did fit the fuel tank, and then I did a LOT of work

Out with the old, even though I loved driving the valver. It'd had quite a bit of development over the years and was properly quick as can be seen on the Donington Park vids.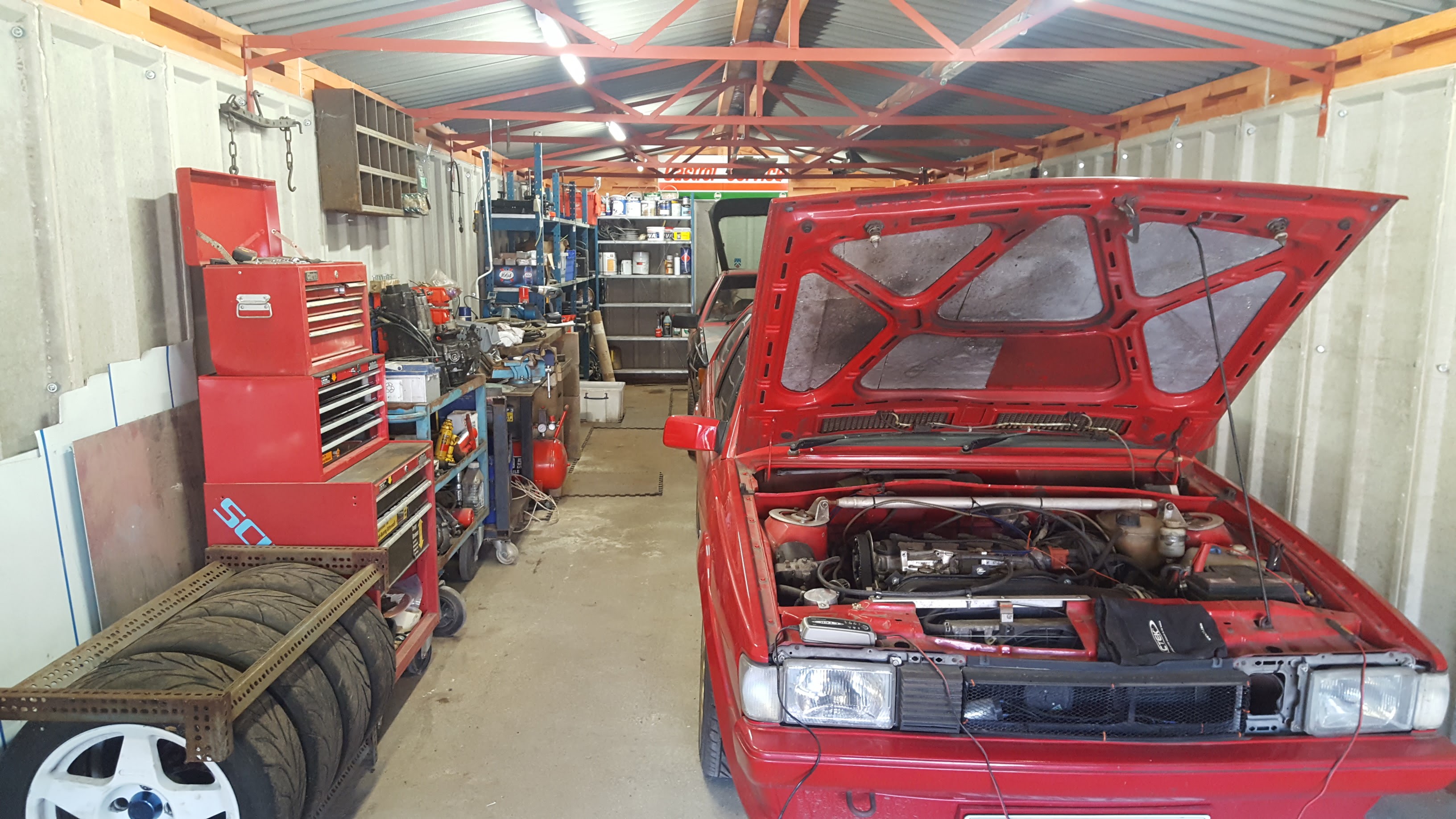 It was a bit of a dramatic year or so with regard to work and life and stuff, and so I'd ended up with quite some time away from working on my favourite cars. I did spend some time hurting my back (and a torn rotator cuff

) like this though.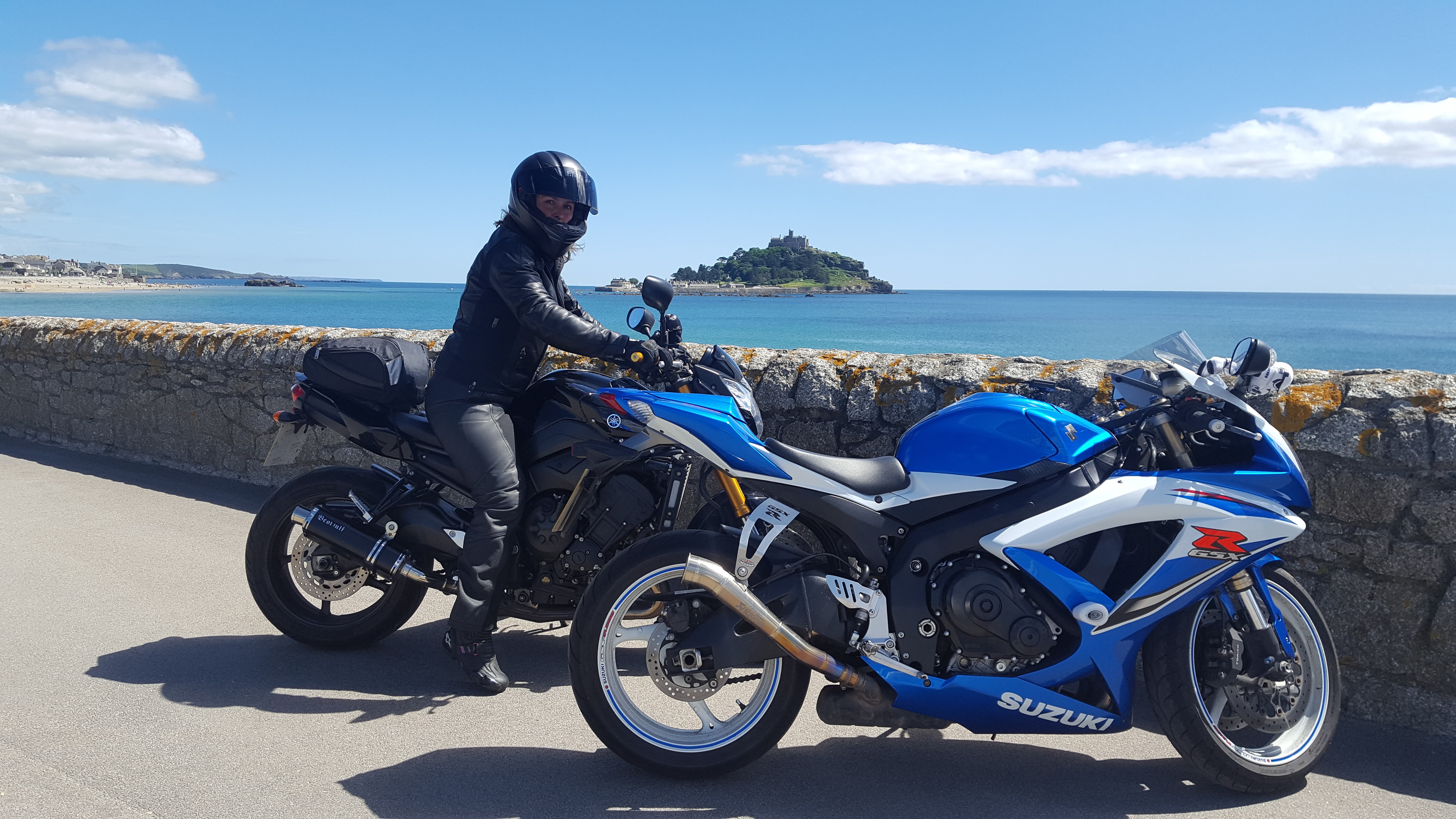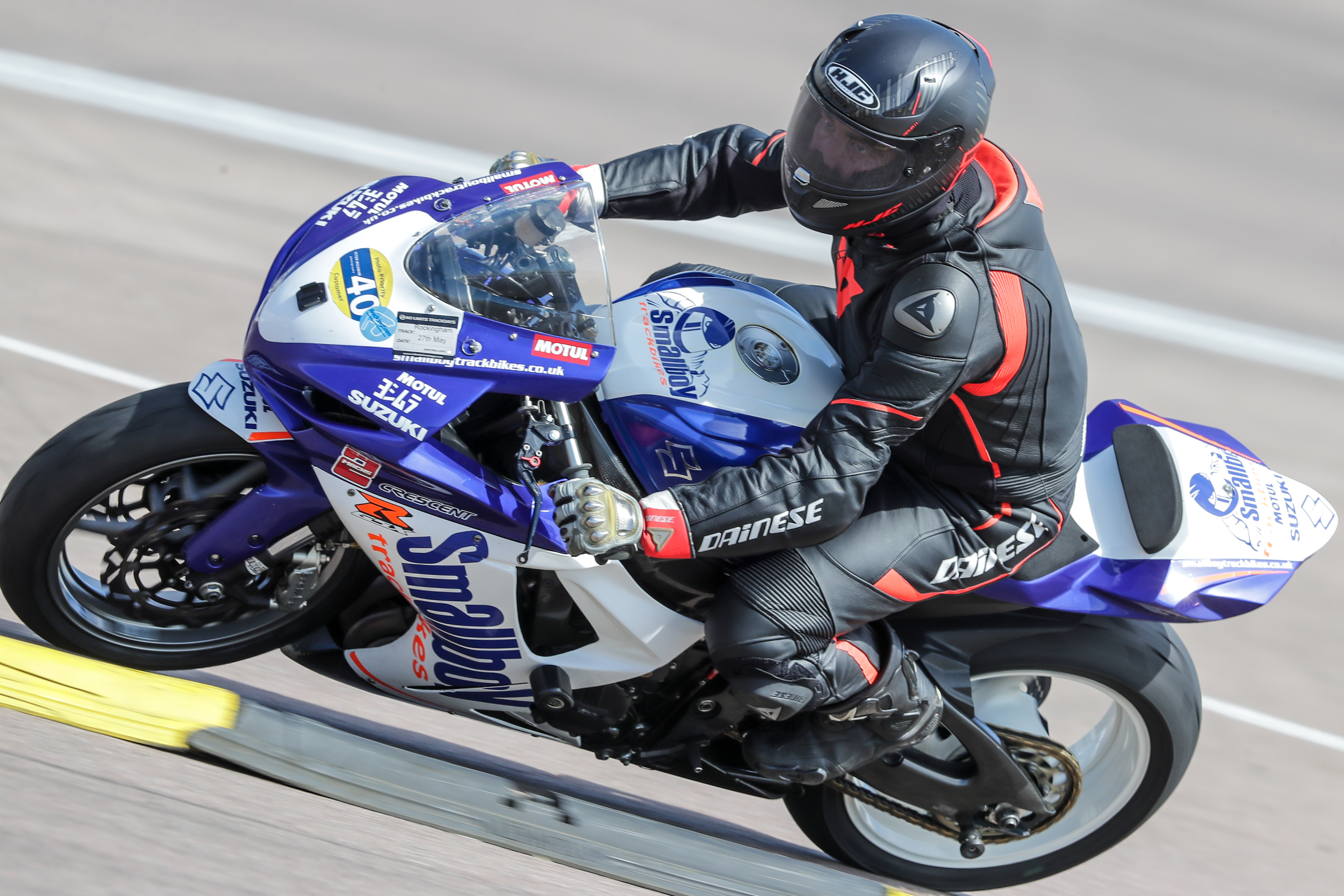 So, after not really being able to ride much for the rest of the year I got on with Flash

Thanks to my Dad, Ian -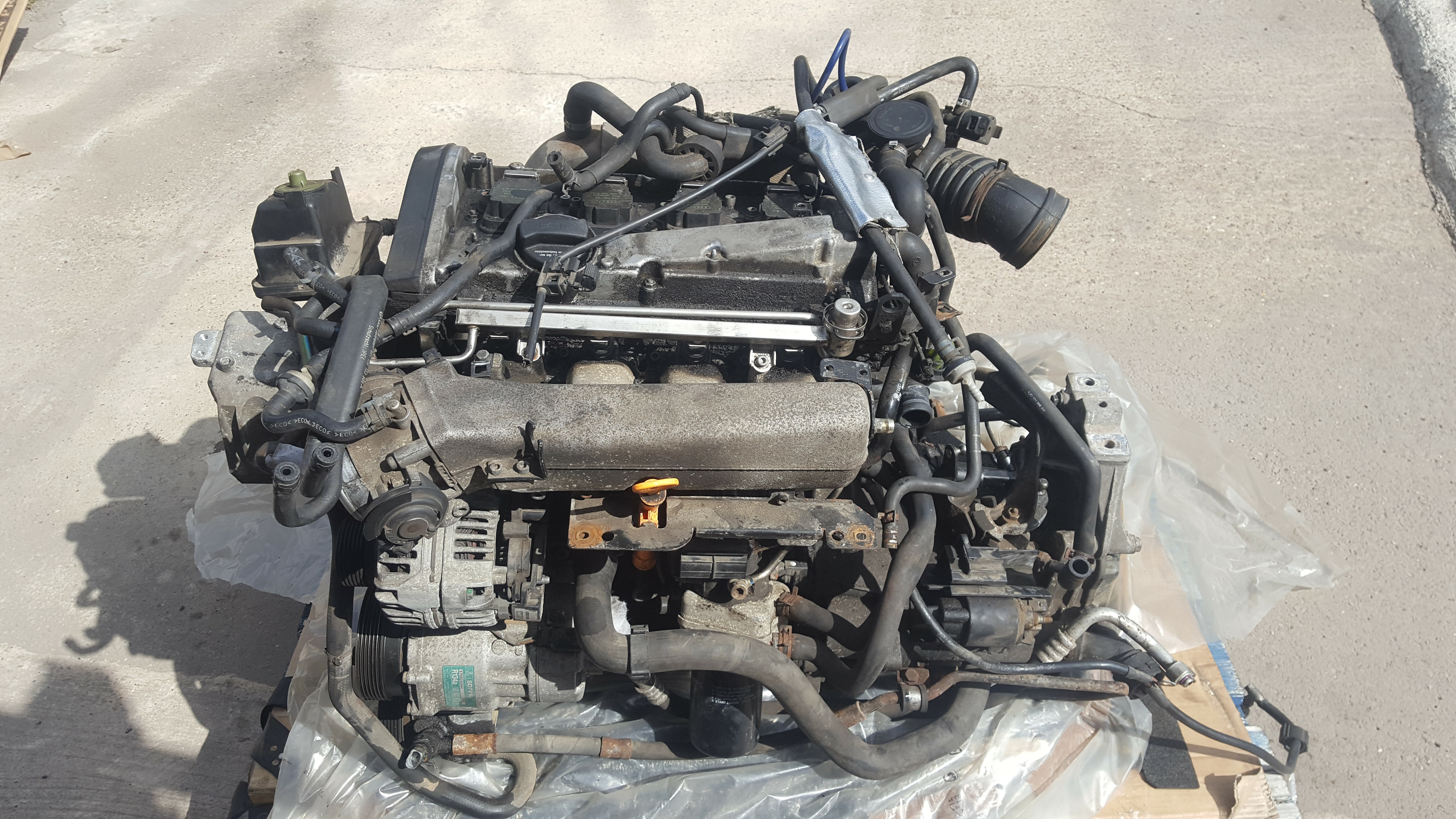 I decided to go with the AGU as it's got a cable operated throttle body, a large port head and strong internals. And they're pleasingly cheap really, considering...
It's quite easy to convert to an early chassis - Get rid of the automatic tensioner and replace with a 16v timing belt and tensioner. Ignore the orientation of the engine mount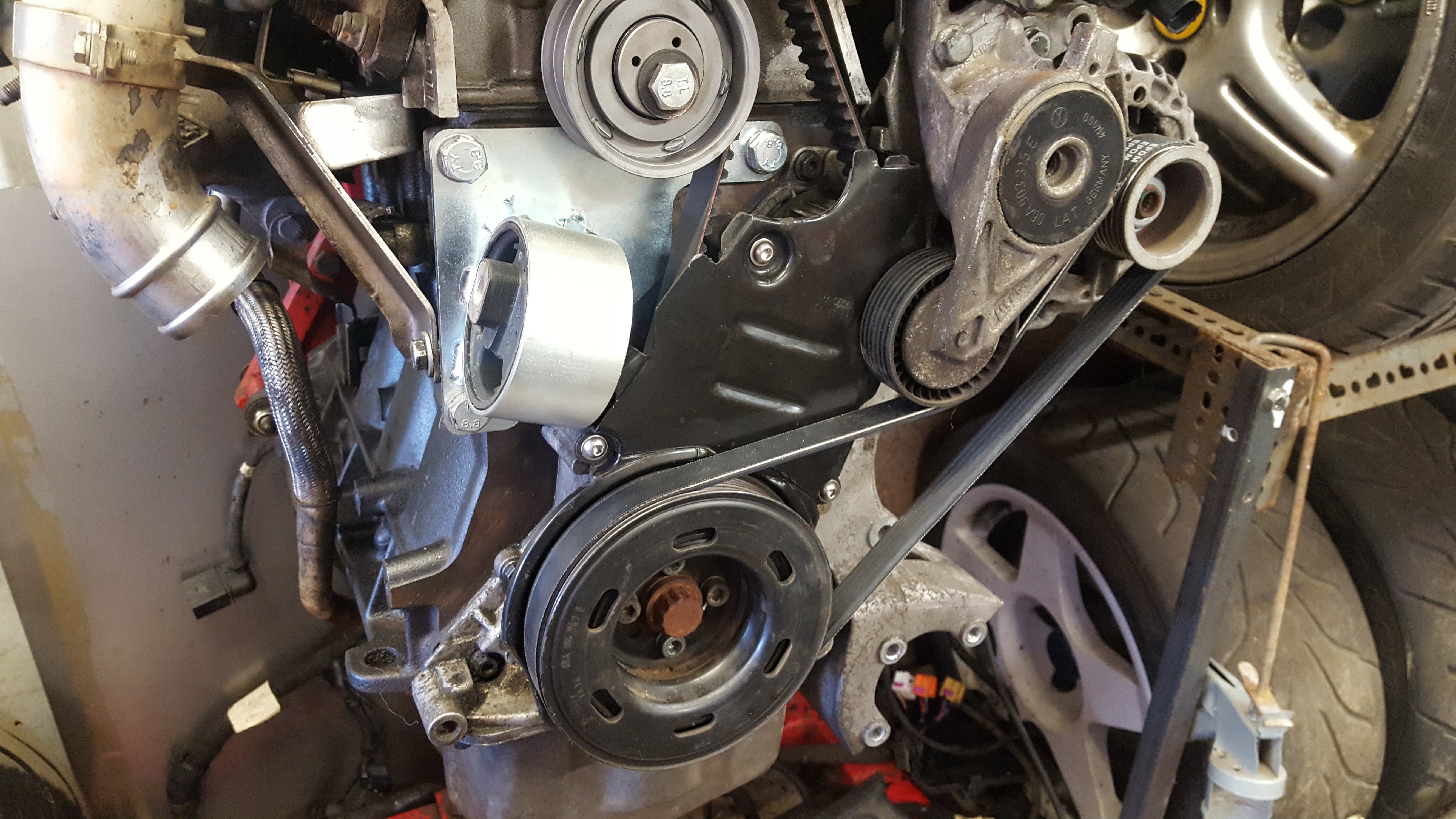 Going from carbs to injection means a high pressure fuel pump, so I did it the belt and braces way. Swirl pot in the boot fed by an injected scirocco lift pump that supplies fuel to a high pressure pump.. All supplied with a relayed and fused feed from the battery and switched by the earth from the ECU.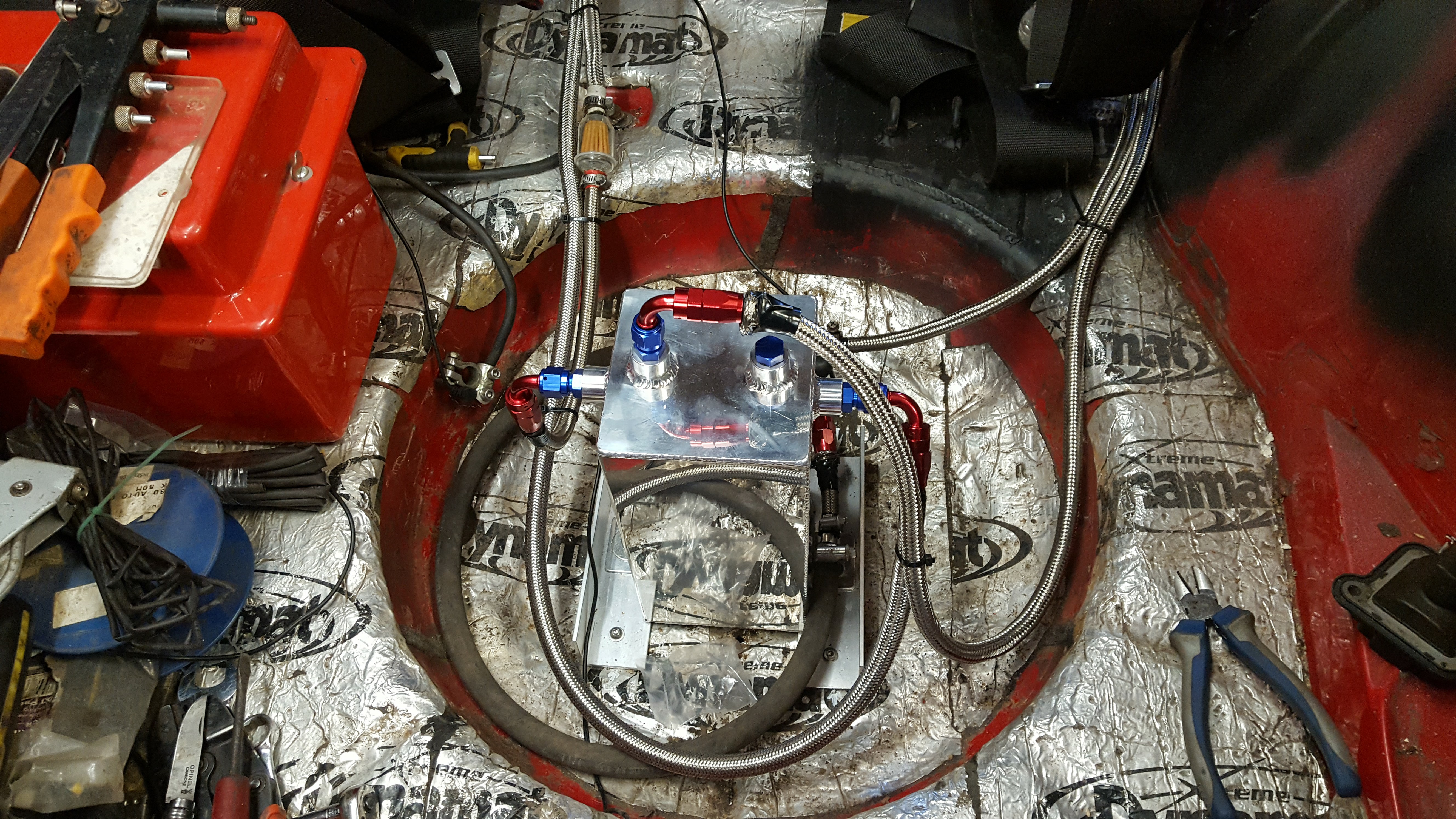 Trial fit was quite easy, although it looked a bit tight in places. I went for the easy option of Epytec mounts and I'm pleased to say that they just worked! The trial fit was with the original 02O gearbox, but I had to ditch that when it looked like the gear linkage was going to foul the turbo downpipe. I switched then to the engine's 02J which means trying to find some 100mm driveshaft cups from an 02A. That was probably the hardest bit!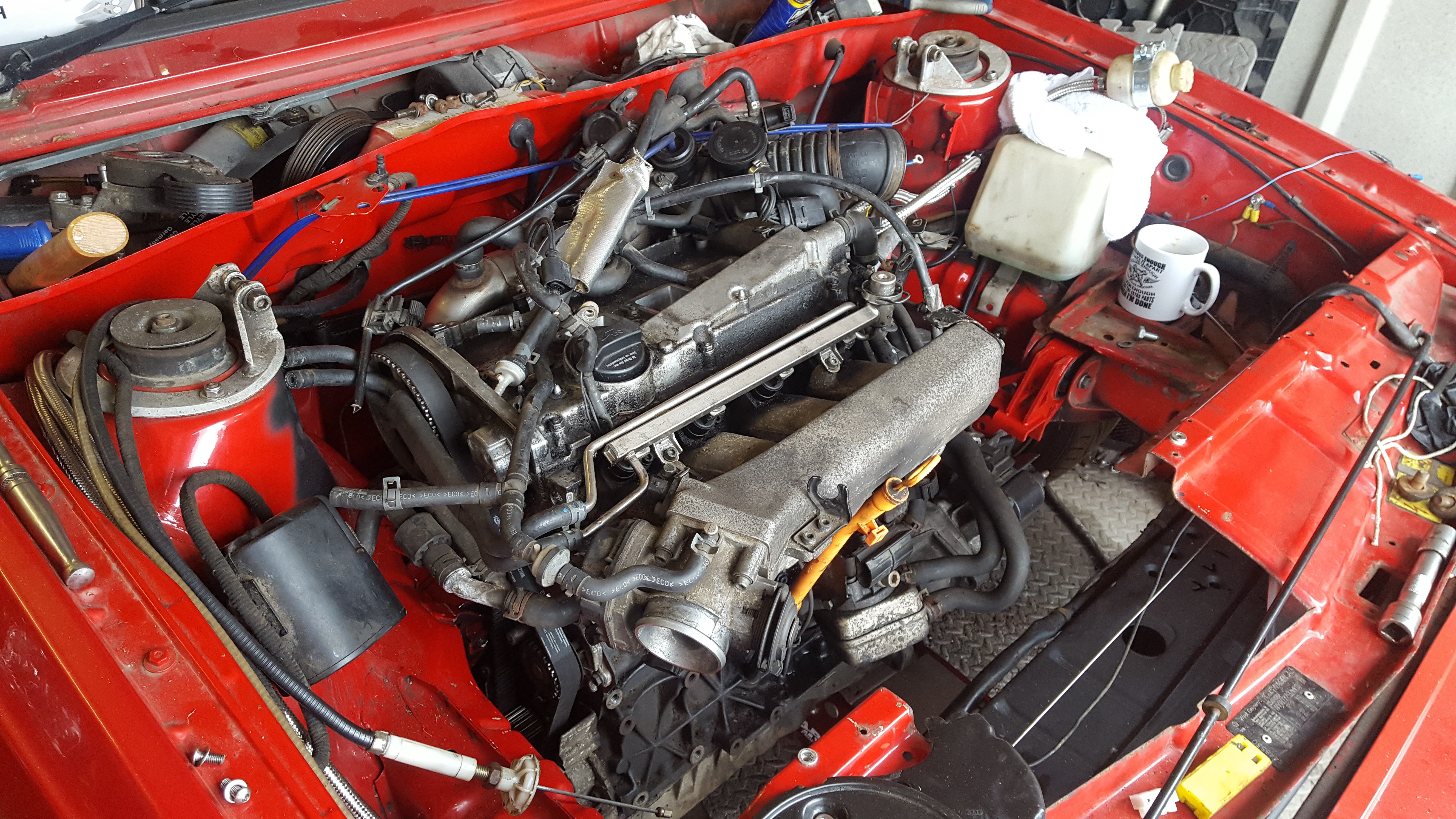 Another bonus with the AGU is that it doesn't have too much extra bumpf like secondary air injection, so it makes it much tidier once the evap and PCV is removed.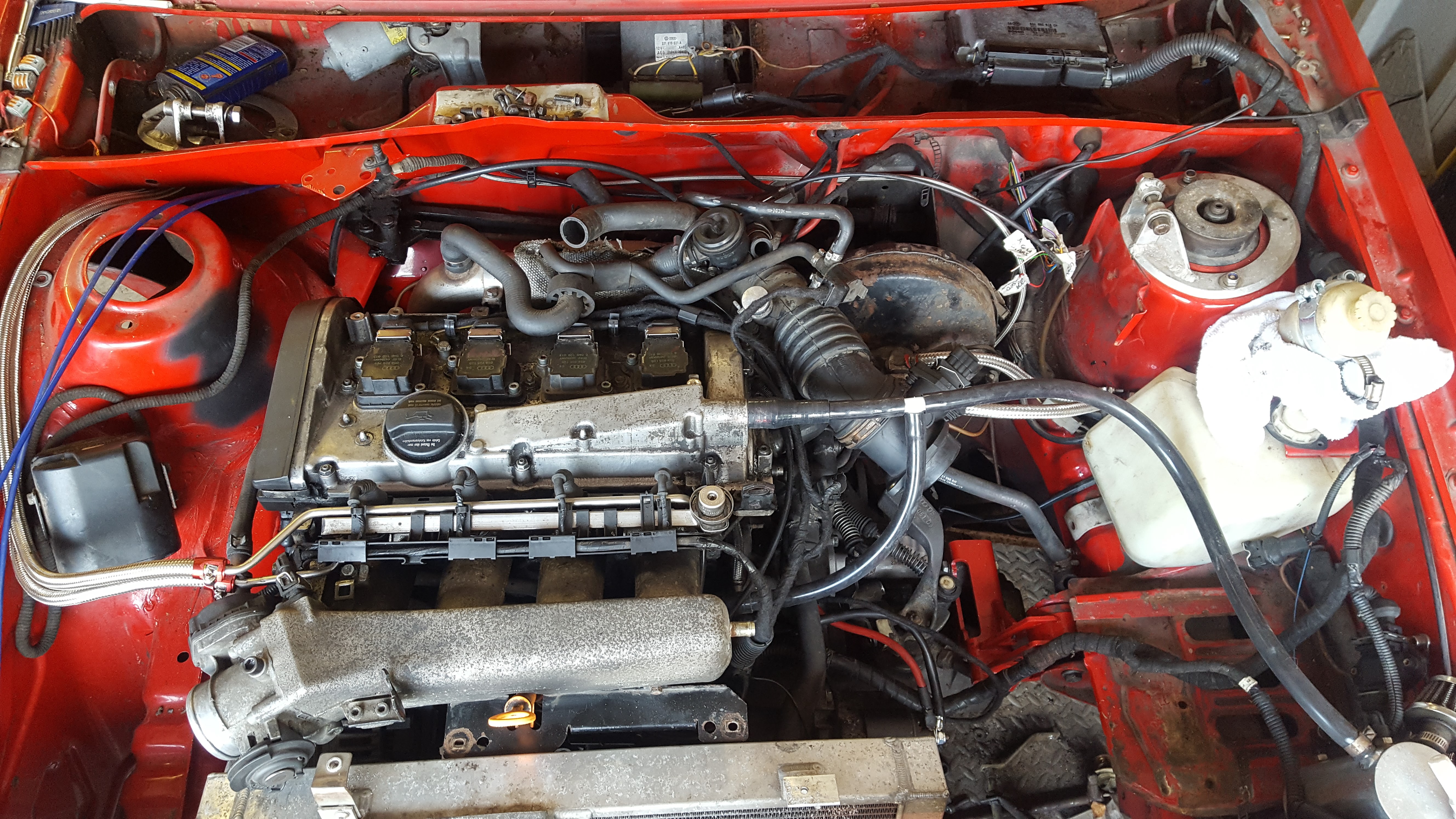 I went for a downpipe that's made by a chap I found on facebook! The world is becoming much smaller

It's just a shame that facebook is killing the old forums

The downpipe fitted perfectly, and terminates just where the gear linkage used to be.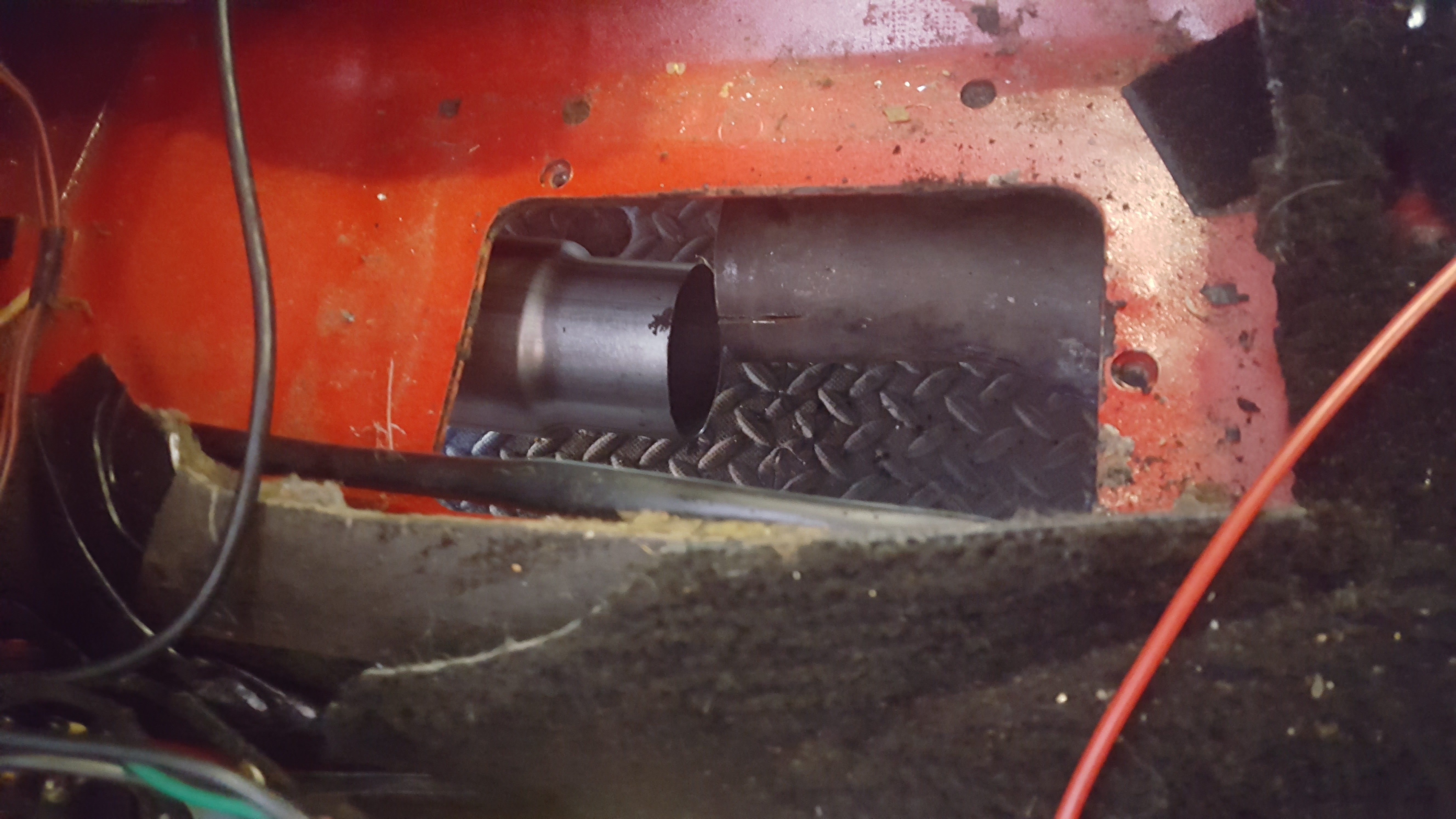 As far as the wiring goes, I read up on as many posts as possible and then got my knife and soldering iron out. Loads of info on Club GTI forums, but be careful if you do this, there are a few differences depending on what engine/ECU you use! It can be a bit confusing at times.
You'll also need to get the ECU de-immobilised as it wants to talk to the ignition barrel and clocks. I got mine done by a guy I found on ebay who did it for £35 with return delivery.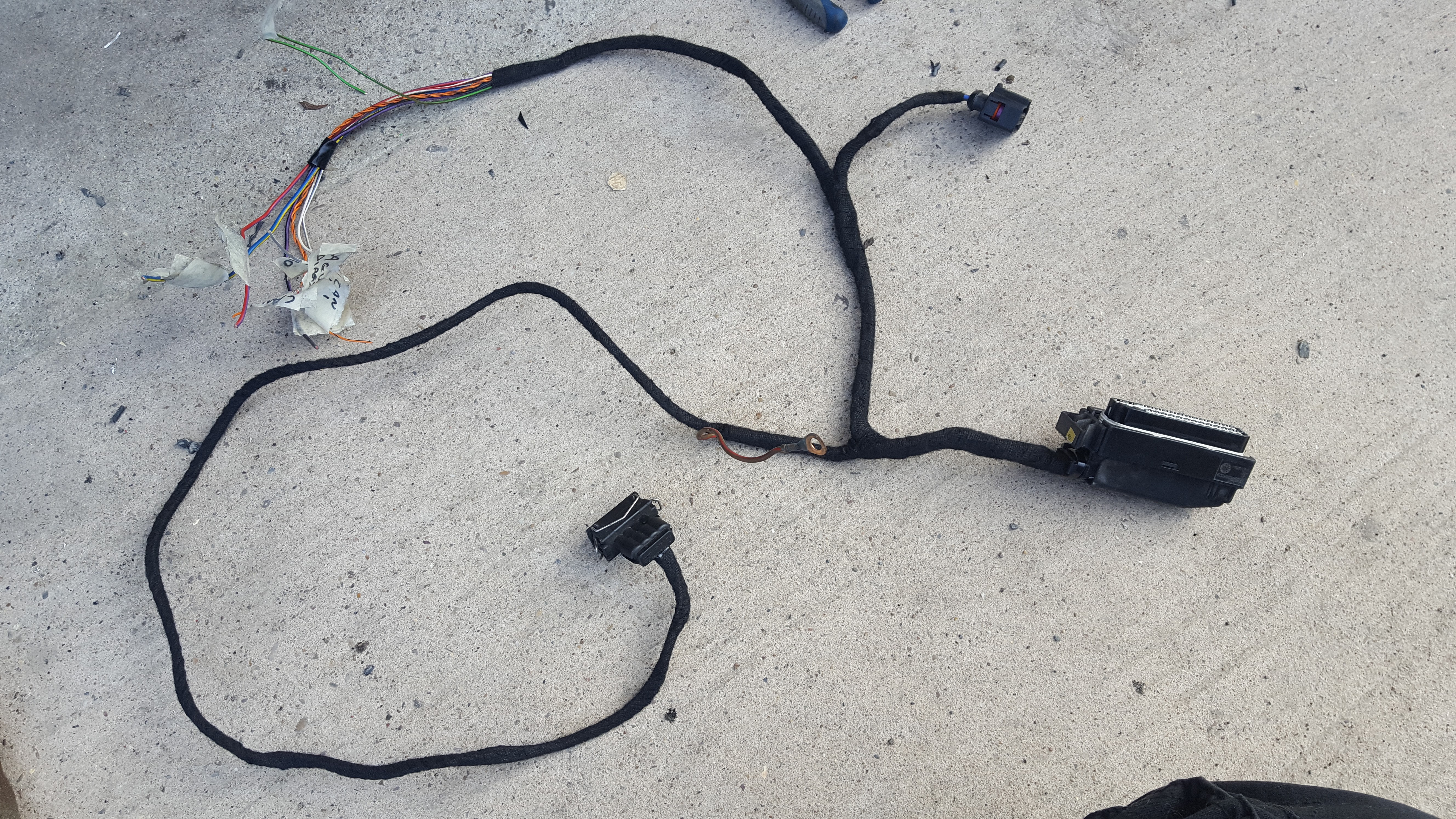 I couldn't resist firing it up as soon as I could as you never know what you've got with an ebay engine! Happily, it was super smooth (ignoring the rattles from tools lying all over the place)
---
Scirocco UK Ninja

Posts: 4707
Joined: Wed Apr 16, 2008 10:48 am
I drive a: Mk2 Modified
Location: East Midlands
Contact:
Because I was so impatient about starting the engine I decided to just connect the turbo outlet straight to the throttle body. Once I'd proved the engine I got the intercooler sorted. This is just a cheapy that I found on ebay, but the dimensions were about right and it was capable of flowing enough air.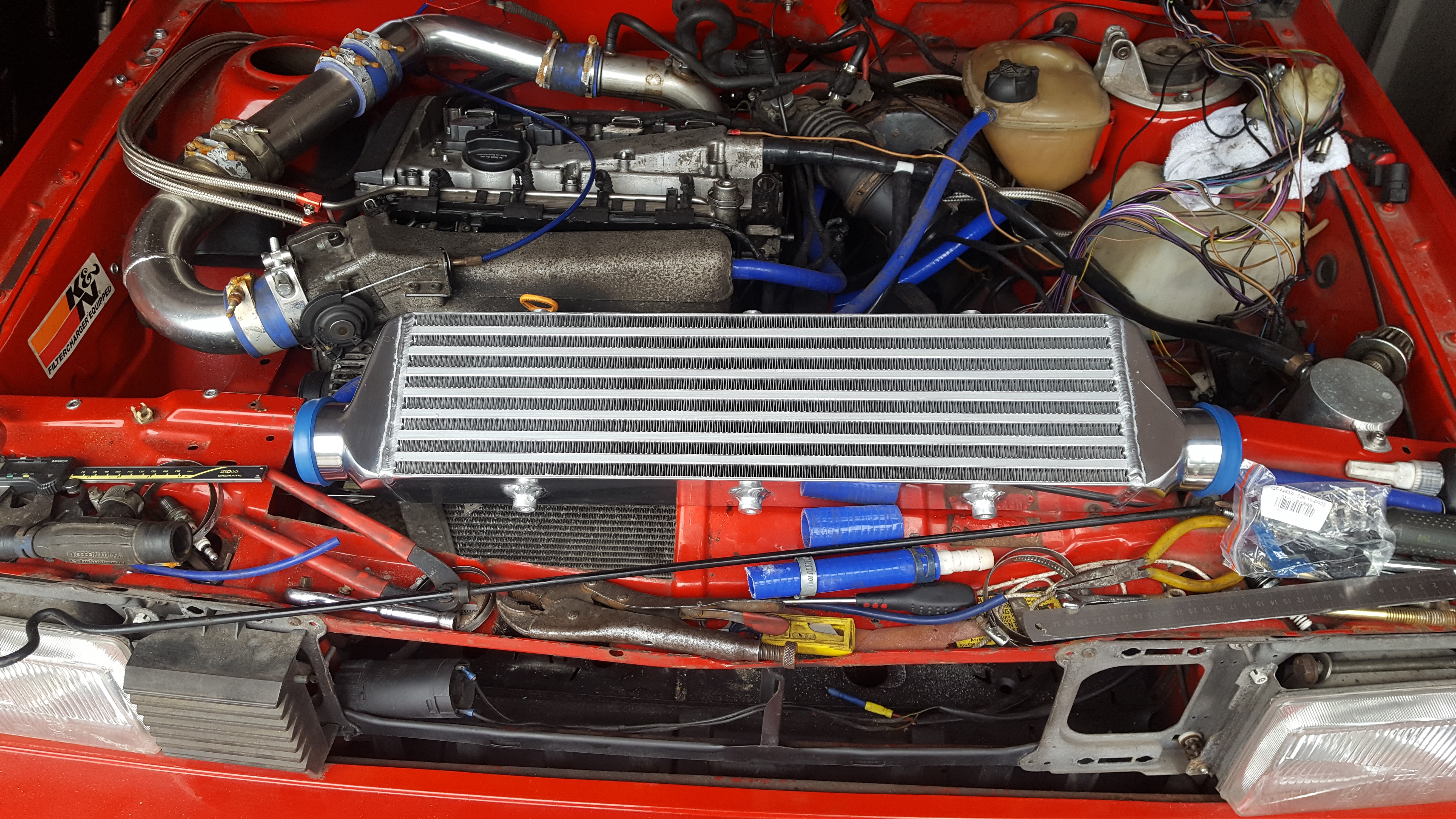 I made a bracket out of aluminium angle that holds the intercooler in front of the rad and in some air flow. It'll do for now, but I fancy making some shielding up that directs air though it.
The pipework was partially from a kit that I bought for one of my old Imprezas and the rest was a kit of various angles and straight sections from ebay again.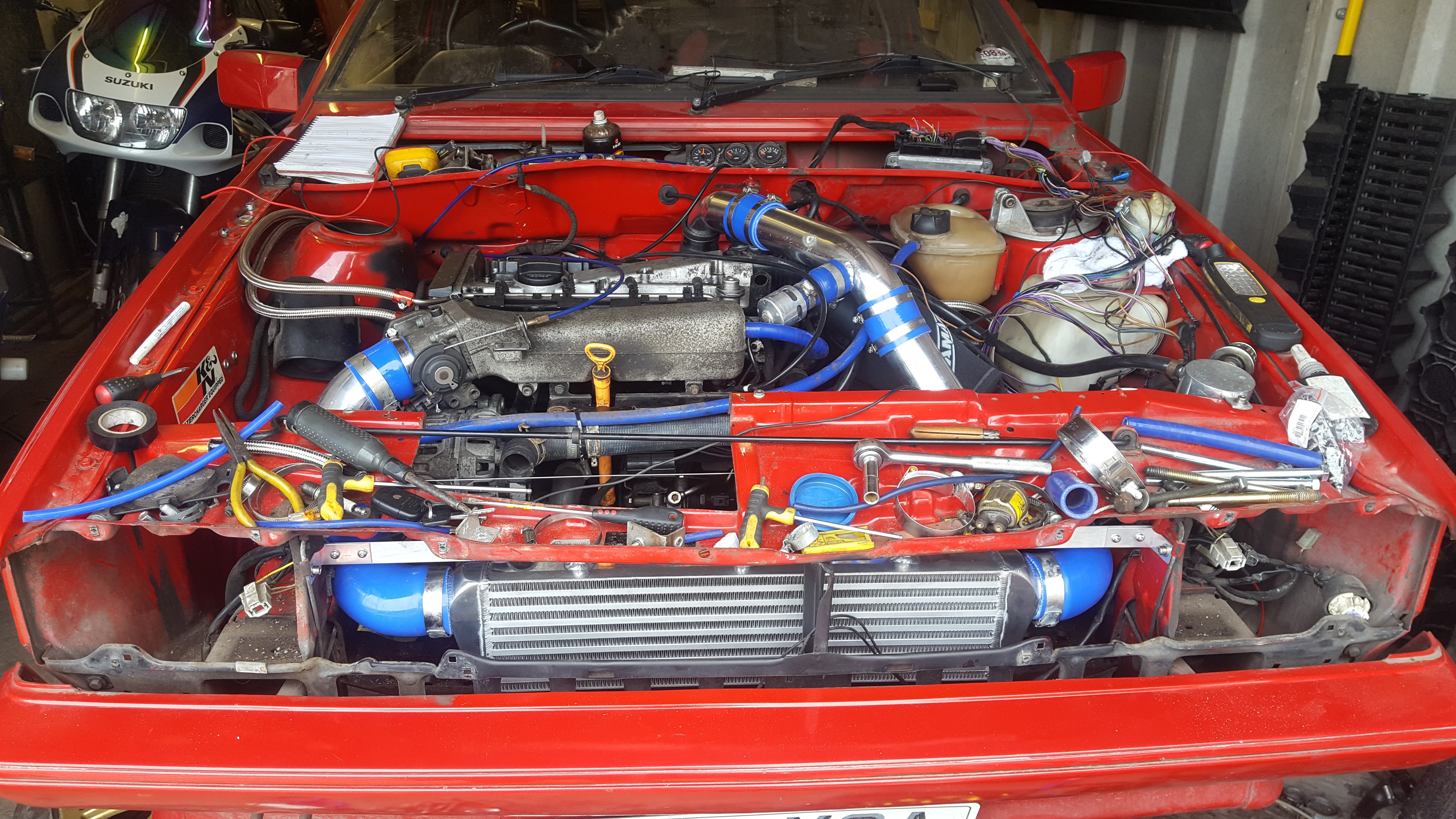 I went though a couple of evolutions of the pipework - I'm still not finished with it, and it's currently like this.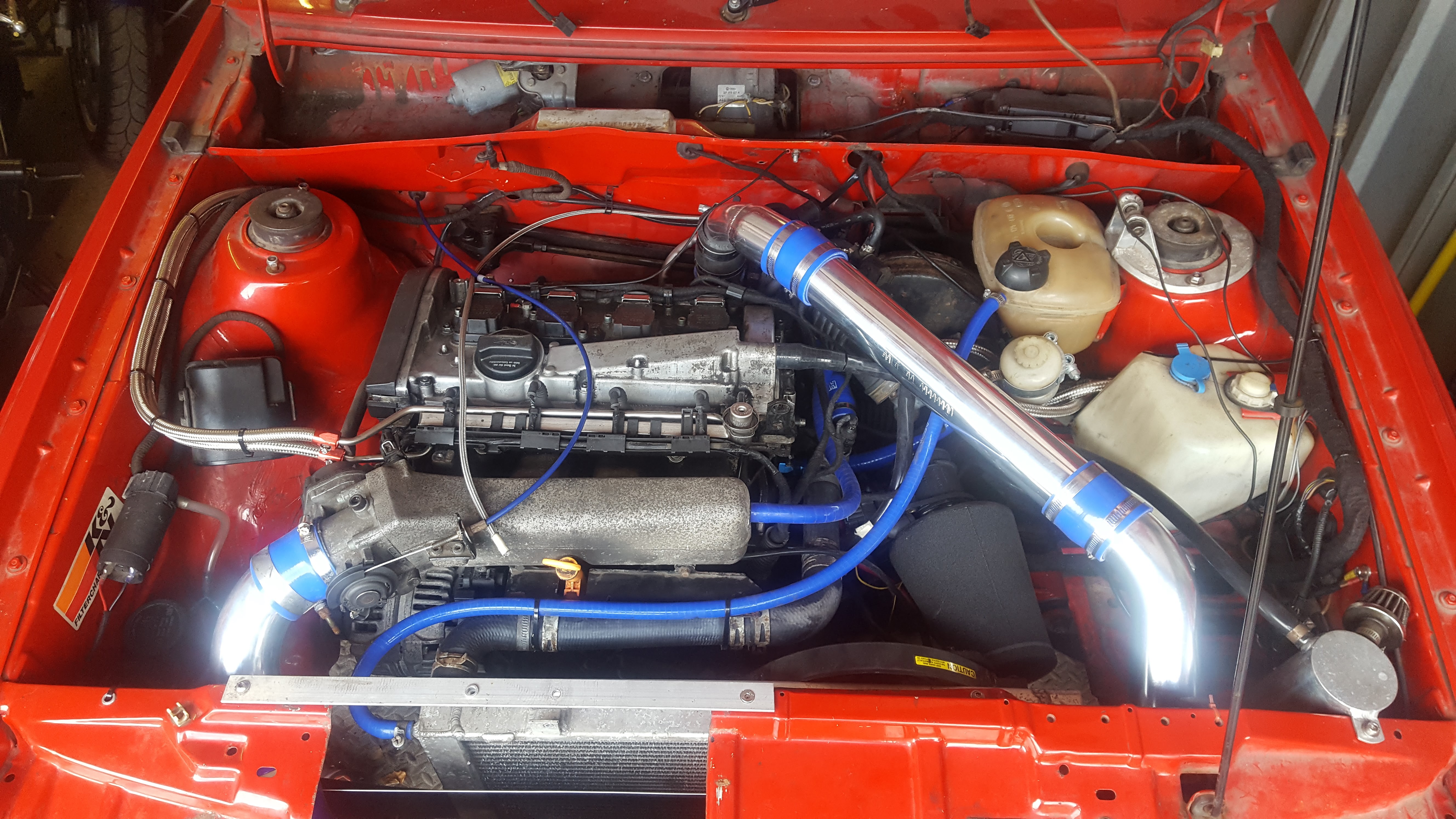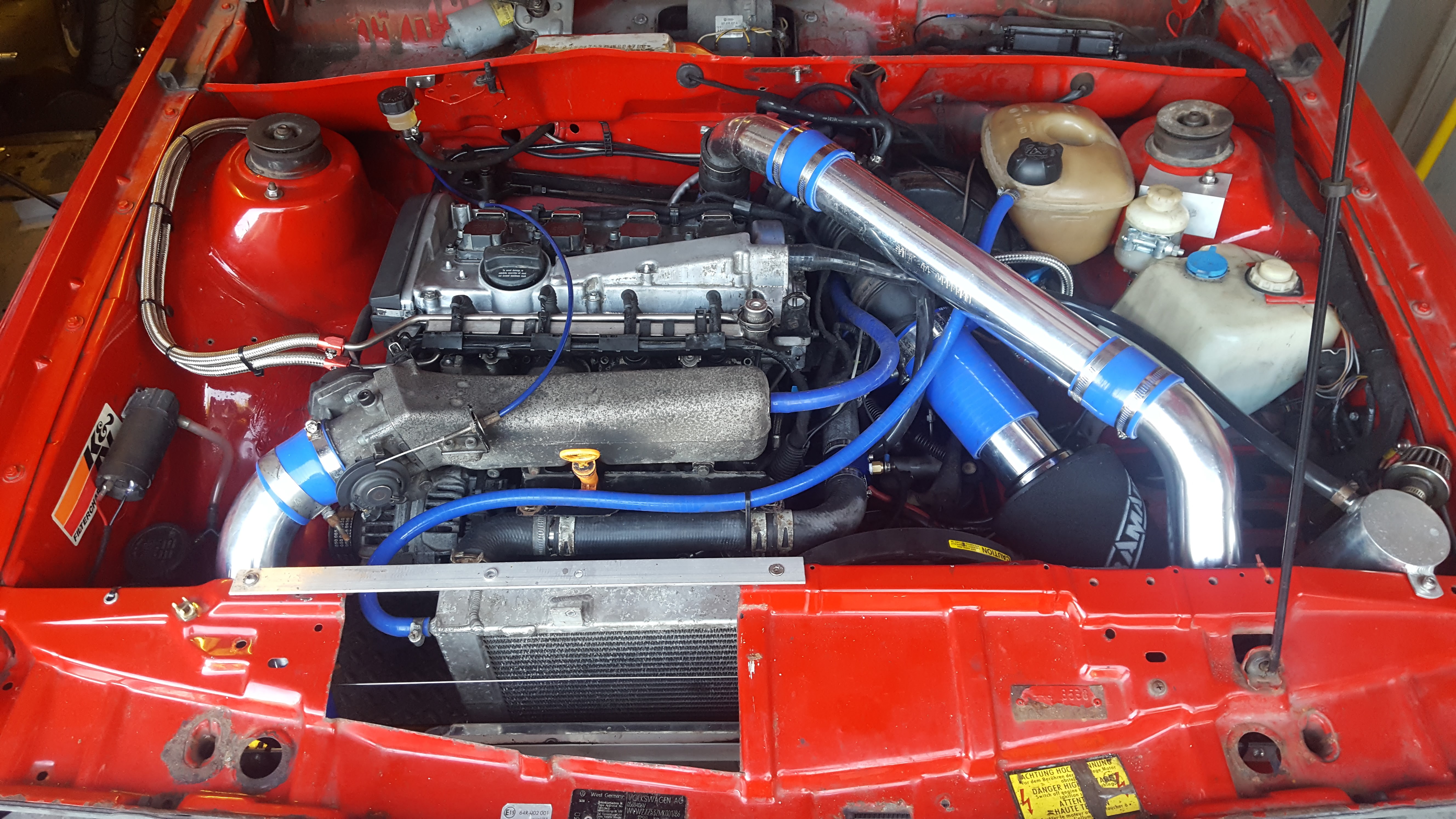 At this point I went off and got an MOT, passed easily and then some miles to prove it all. Amazingly everything was ok, I was half expecting something to break. In fact the only breakage I had while running up was a plastic coolant outlet on the side of the head. A new one from GSF was about a tenner!
The engine gives everything that I was after; easy to drive, easy to start... The carbs were lovely, but starting the engine (as a daily) was a bit of a pain as you can't just lean in and turn the key and then you need to tickle the throttle for a few minutes.
Unfortunately though, it was a bit slow! I tried taking the N75 valve (controls turbo boost) out of the equation and fitted a manual boost controller (also from my old WRX). The older type of ECU, the Bosch ME3.8, is quite flexible, so it adjusts itself to some extent. I was able to up the boost a fair chunk which made it feel much better, but still didn't feel
quite
right. As a track day was looming I decided to look into a remap. Unfortunately this particular type of ECU is a bit old school for these modern tuners so I did something I always frowned upon - I bought a stage one mapped ECU ready to go. I wasn't a fan of a generic off-the-shelf map as it can't be set up for your engine, but I had little choice and it was bound to be better than my sightly bodged boost.
Story cut short - It was chalk and cheese, day and night!! The engine revved better, produced boost better and was smoother out the box. Very pleased

Only downside is a serious lack of traction in this weather when the boost comes in.
---
Scirocco UK Ninja

Posts: 4707
Joined: Wed Apr 16, 2008 10:48 am
I drive a: Mk2 Modified
Location: East Midlands
Contact:
Some other tidying up done. Fuel system.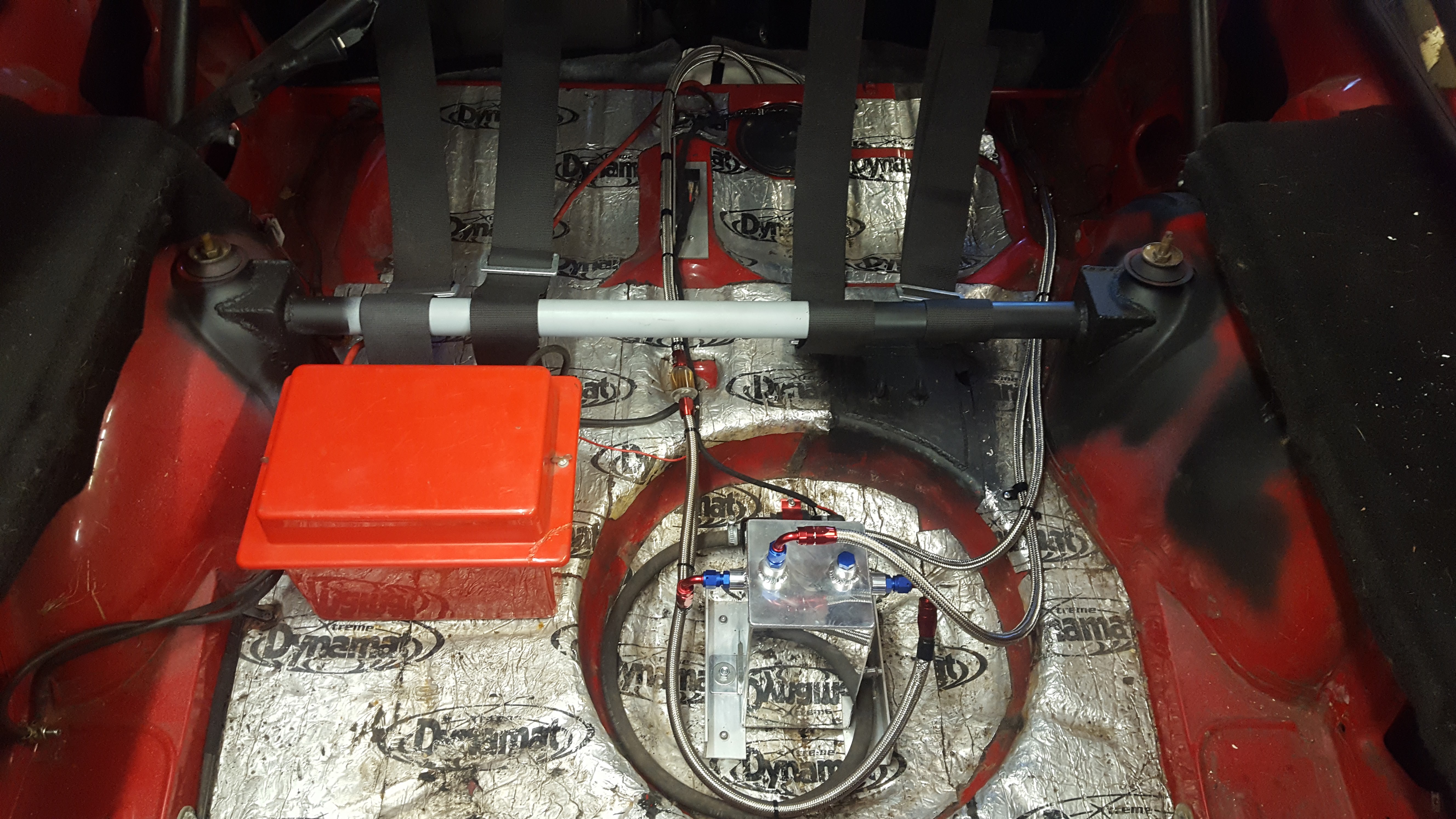 And the other bit I didn't cover was the clutch.
As I decided to use the Golf's gearbox I
had
to get rid of the well known dual mass flywheel. I went down the known route of VR6 and G60 parts. It was painless and even found a kit that included new bolts. Again, once you've figured out how the Epytec mounts fit they're also easy.
As far as clutch actuation goes I was planning on doing something similar to my other Scirocco that I'm converting to hydraulic, which is a master cylinder from a VW T4 van. However, I was busy with work and I found a kit online that included everything I needed, felt a bit pricey but I could be lazy...
Anyway, no instructions were supplied so you need to figure out where to weld the bracket on to the steering column. I got it ever so slightly wrong which means you need to push the pedal almost all the way down. Not a problem once you're moving, but TI complained a little. I will (maybe) modify the lever a little to bring the pedal actuation up.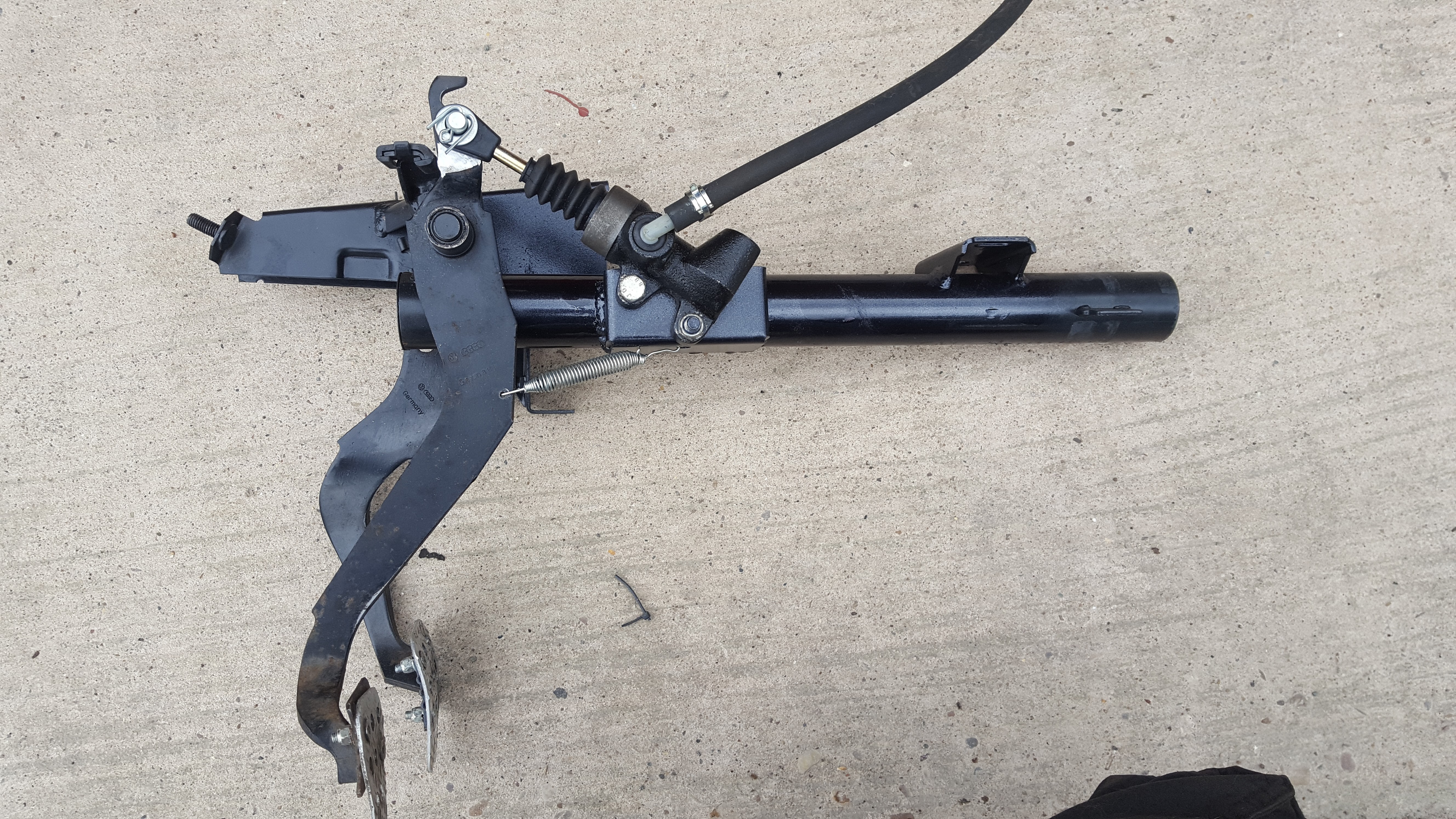 ---
Scirocco UK Ninja

Posts: 4707
Joined: Wed Apr 16, 2008 10:48 am
I drive a: Mk2 Modified
Location: East Midlands
Contact:
---