Yeah I thought it was nice. Not sure where the photo is from.. I do know the car was imported from the Isle of Man in 1996 and was owned by the Royal Bank of Canada!?
I did think about adding some triangulation tonight but I think the curved bit being welded all around to the bottom plate will act as triangulation.
Finished the brace tonight, looks a lot better I think!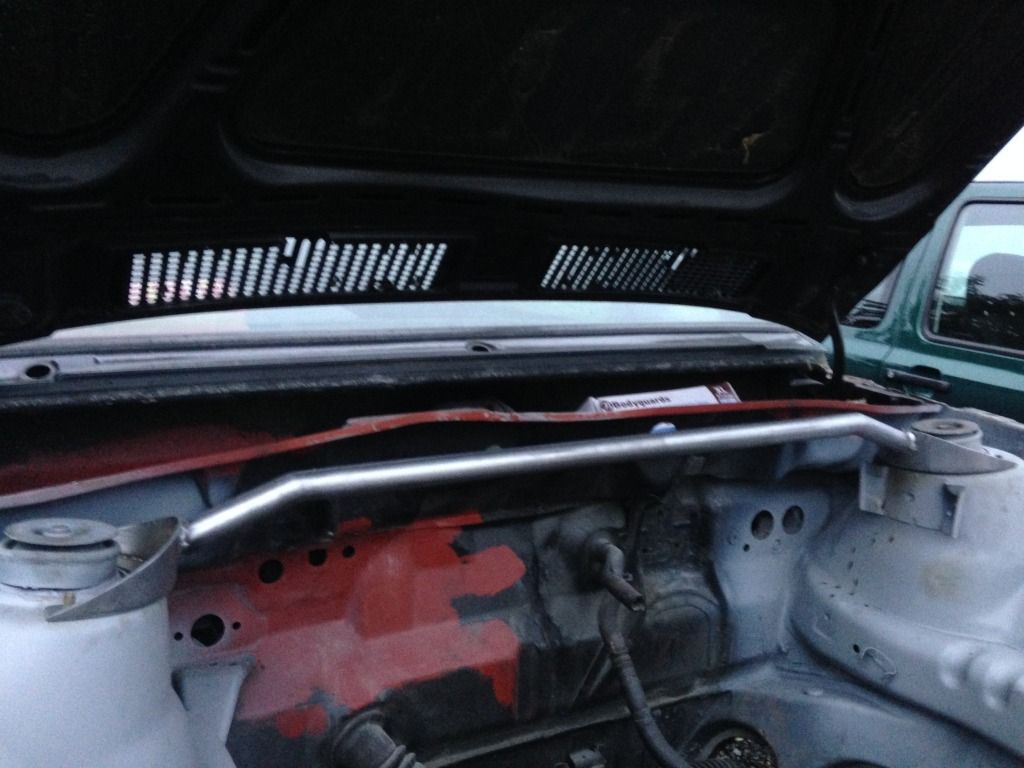 And these arrived today finally

It's early now but I've been researching and I think I'm getting a good picture of what I'm going to use for the conversion. All I want is a really fun car I can use as my daily, take to tracks, the alps, the nurburgring.. around 200-220bhp will be more than enough, most importantly it needs great handling.
So I'm thinking:
Engine:
AGU engine. I was going to go AUQ which is 180bhp standard but I've decided on an AGU because it'll be cheap, they're plentiful, and it has cable throttle. Think I need bigger injectors?
Upgrade to K03s turbo. No need to go for K04 as I don't want to push for that much power. Can make up a downpipe easily enough with some pre-bent pipe. Then a 2.5" single tip exhaust, probably Jetex or similar.
MK3 diesel 02a box, CTN os ASD. Haven't decided which one. I've read a lot that many people find the ratios pretty good and 5th is quite cruisy. I'll choose whichever box is going to make the car more fun.

Will need to fab an engine mount on this side. Undecided on an LSD at the moment. Don't know if I'll need one? Need to find out if this box is cable shift?
BMW E30/E36 radiator to delete the bubble expansion tank.
Not sure about intercoolers. I know I need a big one but that's it!
And not 100% what I should do for management. I want cheap and easy.. I was thinking megasquirt for easy but an AGU ECU de-immobilized for cheap? I know the wiring is going to be a PITA anyway. I'd quite like to keep the rocco clocks however.
Chassis:
Front upper strut brace, front lower subframe (need to make this), crossmember brace and rear uppper strut brace. These'll all be red. So it'll be black car, silver engine and red details..

Eibach anti-roll bars
Polybushes all round.
Some decent adjustable coilovers, need to research which ones. If I can get a decent second hand set for somewhere around £6-700 that'll be a good way to go. if not some nice new ones

Brakes:
Astra GTE front calipers with 256mm discs
Stock rear drums
Braided hoses
Wheels? who knows yet! They'll be the last thing!
Also not sure about fuelling, I guess I can use the standard rocco injection setup. What have I missed?! Don't know yet. But anyway that's the plan!