well hello everyone im a newbie on here but been working on my rocco since feb last year in my spair time and thort id finaly get on here as recomended by a friend, i bought the car and was pleased with the overall condition of the car underneith had been well looked after by previouse owner who fond it in a garage after 10 years in storage so the only real rot on the car was external body mainly the doors and a few patches here and there over the rest nothing major for a car this age i was very pleased with my find for a very reasonable price, so far i have replaced both doors and drivers side front indicator removed and treated all rust and fillered dents and holes so all that remains for the body is the respray also carried out by me however im staying with the origional tornado red as much as i liked the colour when buffed up but red fades and i want to keep the car looking mean and fresh for years to come so have selected a colour for the porch gt3 series graushwarts (grey) with a little indishrot red detailing i will try to keep you all upto date as best i can but not good at remembering to take pics so bare with me then its on to the interior......
the day i brought her home.
the next day i started work on the drivers side wing as a kind man drove his range rover down the side the week befoer i picked her up.
the old doors were a little rusty so off they came ready for the new (second hand) doors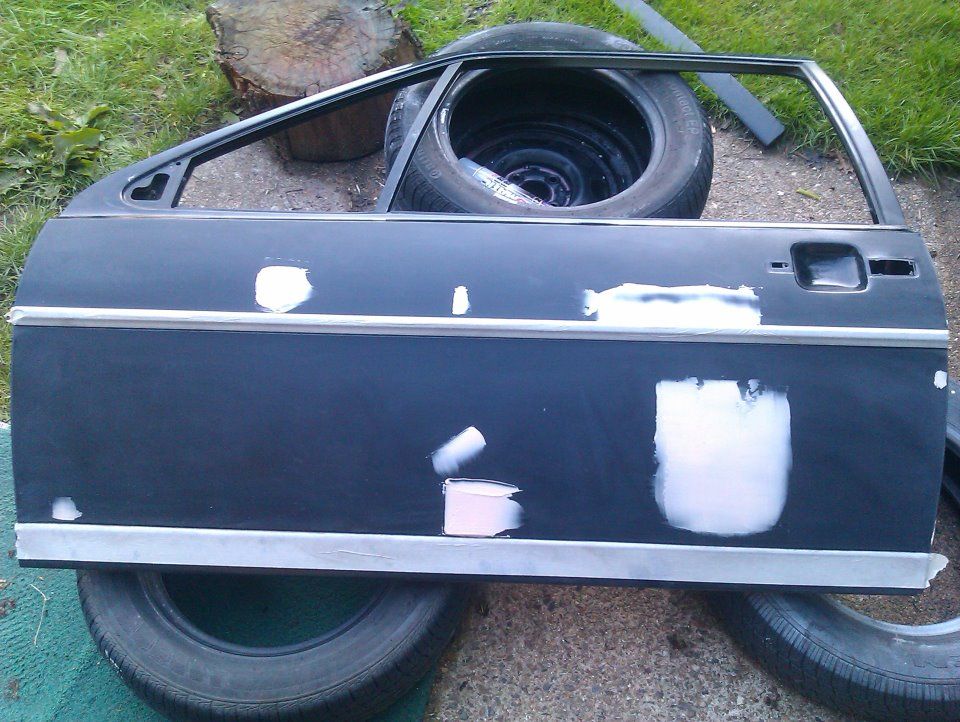 unfortunately the bonnet was in bad shape as the previouse owner had poorly fitted bonnet pins without a drill bit just hammered holes thrugh the bonnet.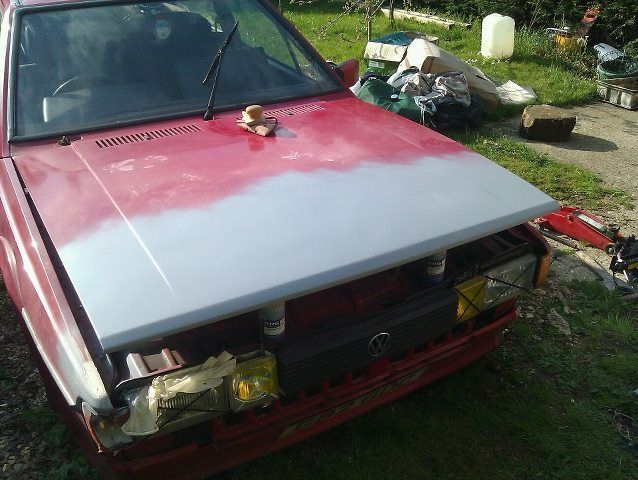 i have many more pics i will upload as i progress hope you all like and any ideas advise is welcome