Thought I'd start a project diary for the rocco, so here goes. We've had the car about 3 months and done some works (not a lot) so I thought a good starting point would be to list the jobs need when it was picked up-
To do list-
-Drivers wing mirror plastic smashed DONE
-Front passenger shock knocking DONE
-Parcel shelf loose both front a rear DONE
-Fuse box cover missing NOT NEEDED
-Engine needs steam clean (has had a major blow out at some point looking at the state of the bonnet) DONE
-rear number plate loose DONE
-squealing fan belt DONE
-passenger window will only go down half way (think the door is twisted)
-front window washer bottle cracked
-usual slight rusty chips etc
-new battery DONE
-inertia rear belt (needed for little ones car seat) DONE
That's all so far!!!!!
Jobs done to date-
Fan belt-
After a supposed drive in the car to give it a run we got on to the M60 when there was a burning smell and the engine started over heating quickly, I mean very quickly. I couldn't even make it half a mile to the next exit. A minute under the bonnet in the hard shoulder and yes, the belt had gone!!!!! So next day after getting towered back home (took out break down recovery coz the car is 16 years old) a new belt was fitted 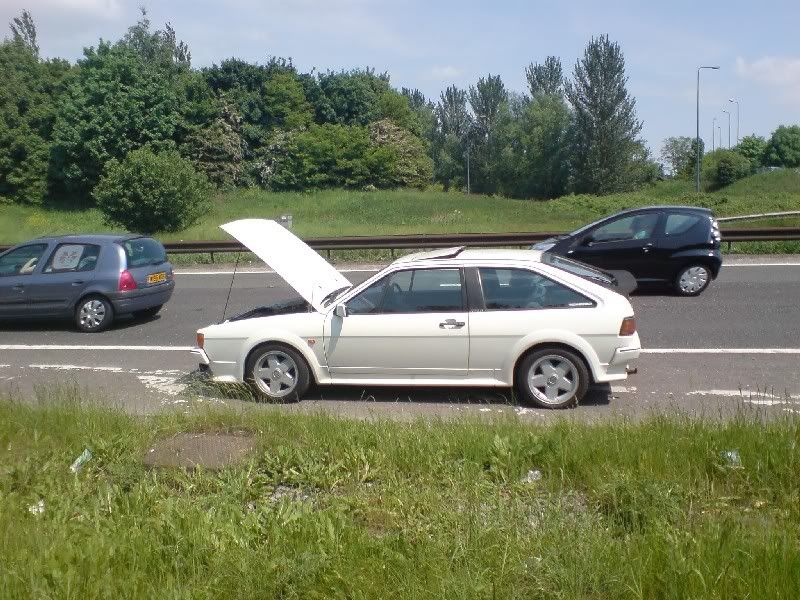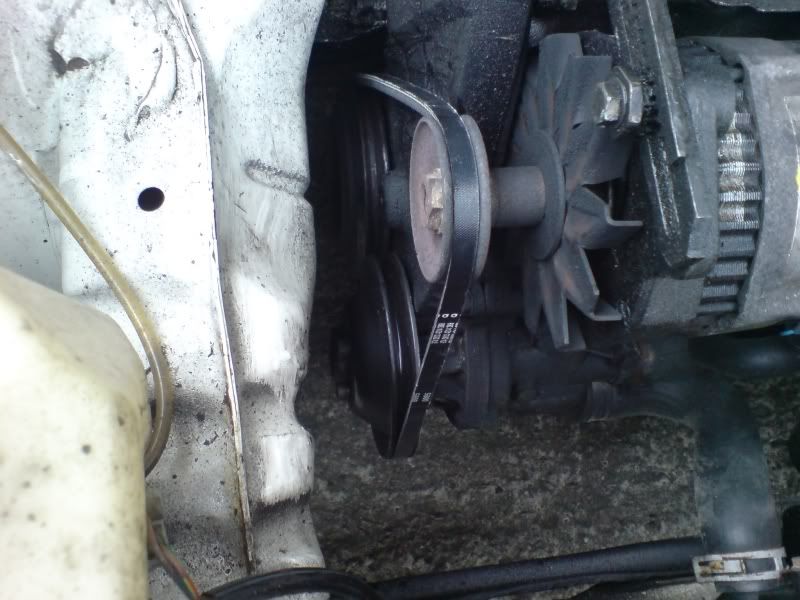 There is still a little squealing but this got diagnosed when the car went to a mate for it suspension to be fitted, the bolt that holds the alternator onto the engine was missing and therefore tension kept being lost.
Parcel shelf-
The rear parcel shelf has had new rubber lifters  and the brackets were replaces using a few bolts and some refashioned jubilee clips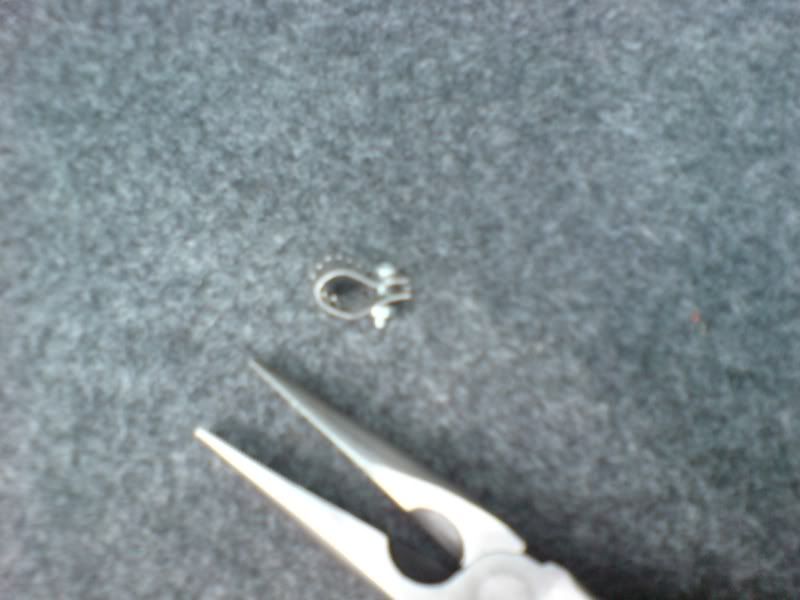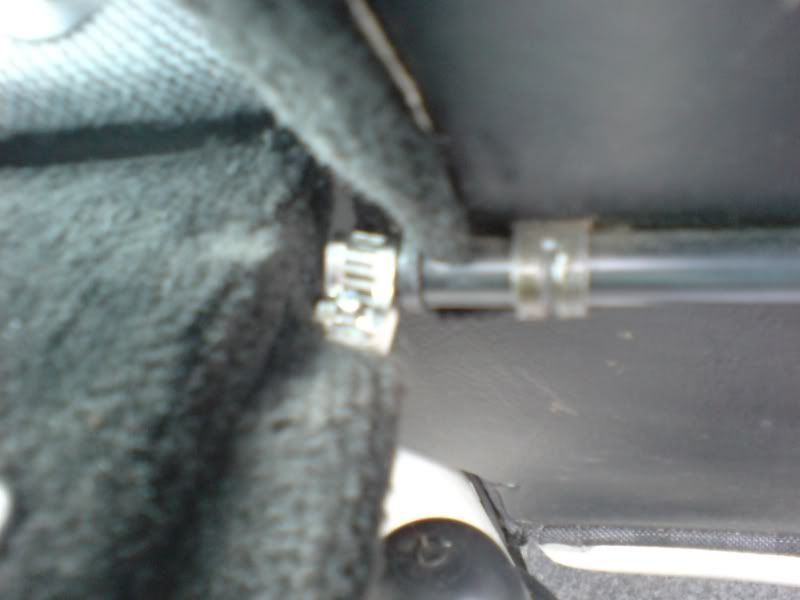 Suspension-
I bought the car knowing the front shocks were knocking, but when a rear wheel needed new rubber due to a puncture I noticed the rear shocks were almost rotted through. I still can't believe that someone only a few months before had fitted new lowering spring to these!!!! This would be the reason that the rear wheels were so cambered that they stood out further than the body work!!!!! This did help when backing on to the drive meaning no body damage when I it the fence (nuff said about that he he)
You can just about see the camber as was on the front wheel-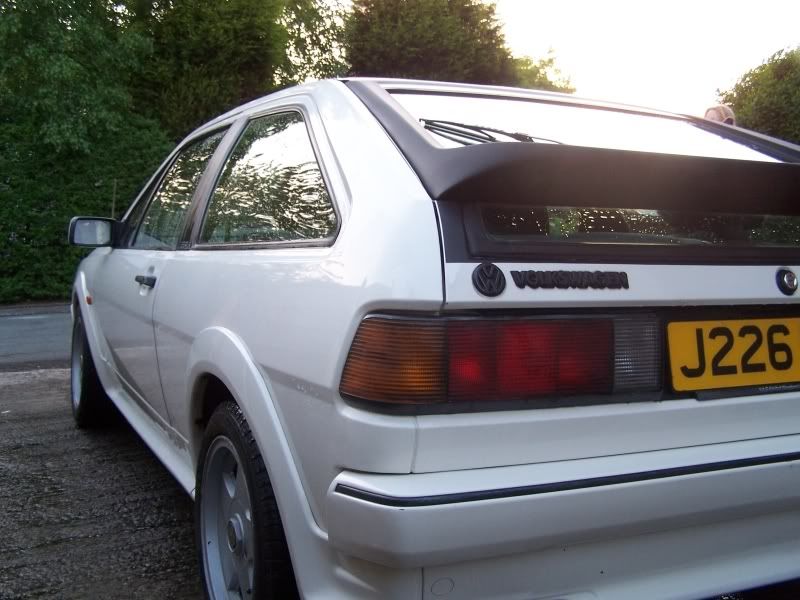 what was removed!!!!!! As you can see the springs have only covered about 500 miles!!!!!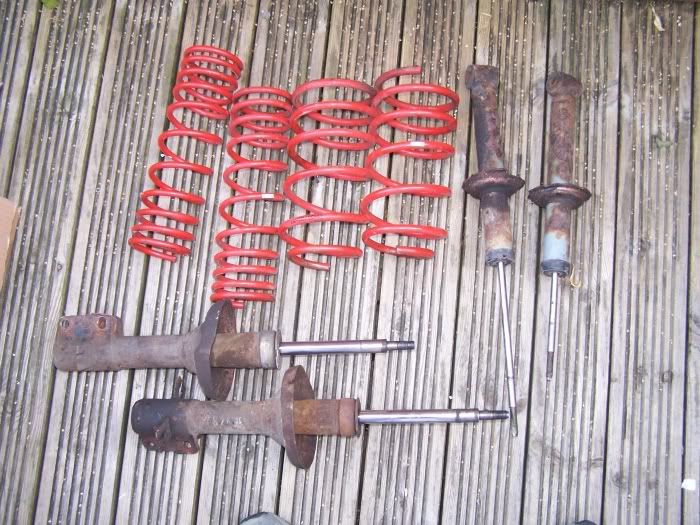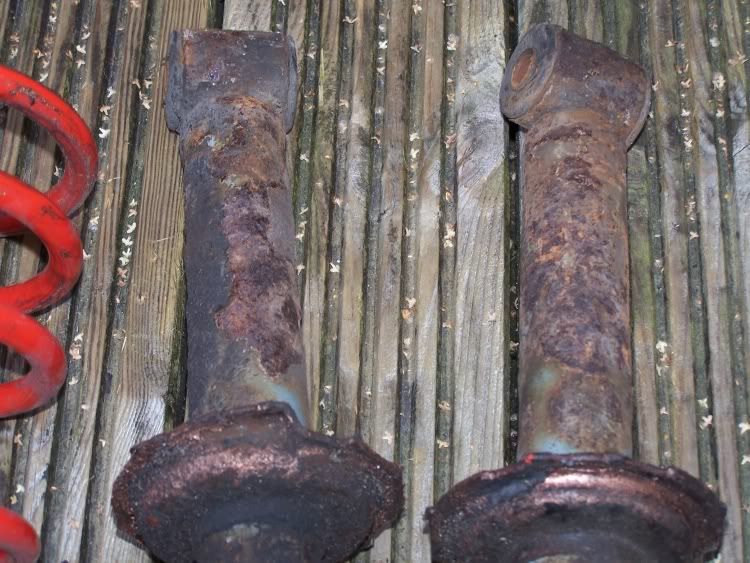 Any following on from this I decided to replace the lot and a reasonable £110 later a full set of springs and shocks were mine (40mm lowered), BArgin. I wasn't bothered about performance because the car won't be driven that hard and we wanted it to look right and be safe.
The car looks a site sooo much straighter and better. The handling is also sharper and less vague.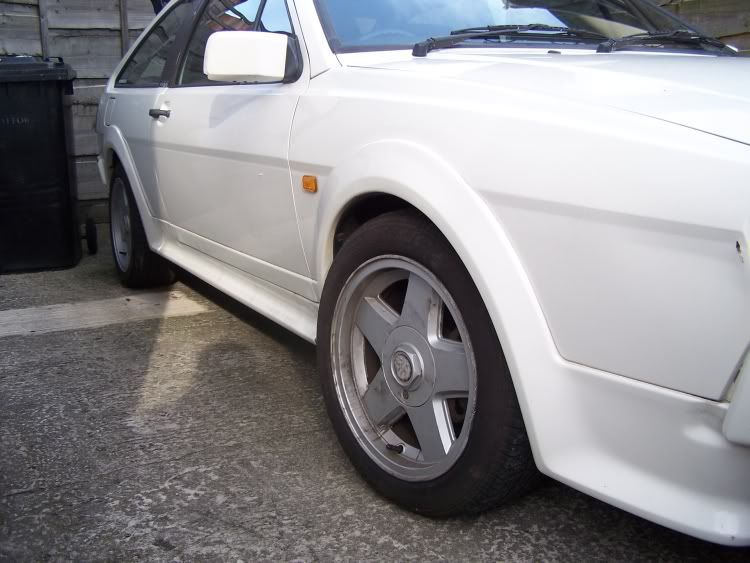 It's not much lower than before, but it drive better
That's all so far, but before VWNW the engine bay is being steam cleaned and hopefully inertia rear belts are being fitted and its getting a serious clean and wax