Spent some time reassembling this afternoon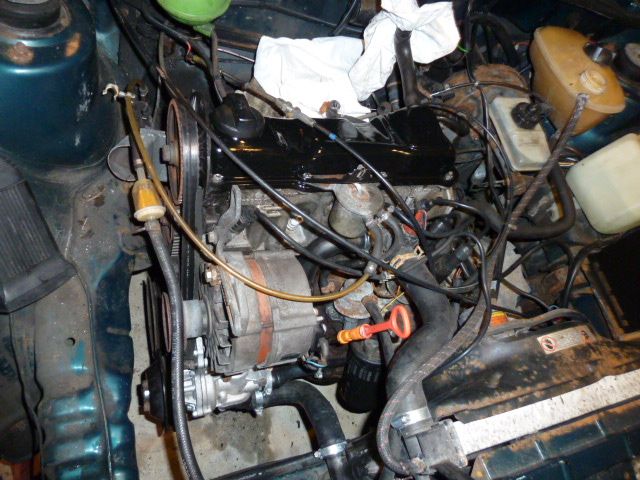 Perhaps I should not have sprayed the rocker box cover, the rest of it looks awful.

Is there a way of cleaning up items like the alternator, fuel pump and fuel reservoir thingy without spending a fortune on new bits?
This was the remains of the carburetor mount,
Makes me wonder if the actual carb was fine. too late now, broke one of the hose connections.