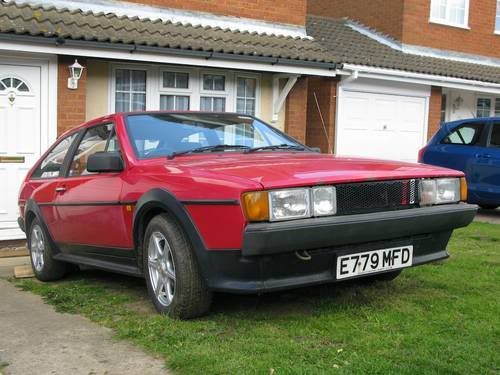 My aim is to make the most of the frisky 1.6 which is happiest when screaming at 7000revs.
Mk1 close ratio gear box fitted
GTI roll bars and exhaust fitted
And a mix and match sports suspension
All on when I bought her
First to go was the old fuel lines most were perished and the clear tubes looked terrible. Red fuel lines thanks to work.
Damaged driving lamps are gone and a hand made fitted to replace them and the old grill. Grill thanks to work
The airbox was chopped open while i was building my own intake (pics to follow)