Cushti
89 scirocco
08 dodge avenger
---
Scirocco UK Ninja

Posts: 4708
Joined: Wed Apr 16, 2008 10:48 am
I drive a: Mk2 Modified
Location: East Midlands
Contact:
Nice one. I'll book mark that next to imdb.com

Did you notice this one from "Falling Down"?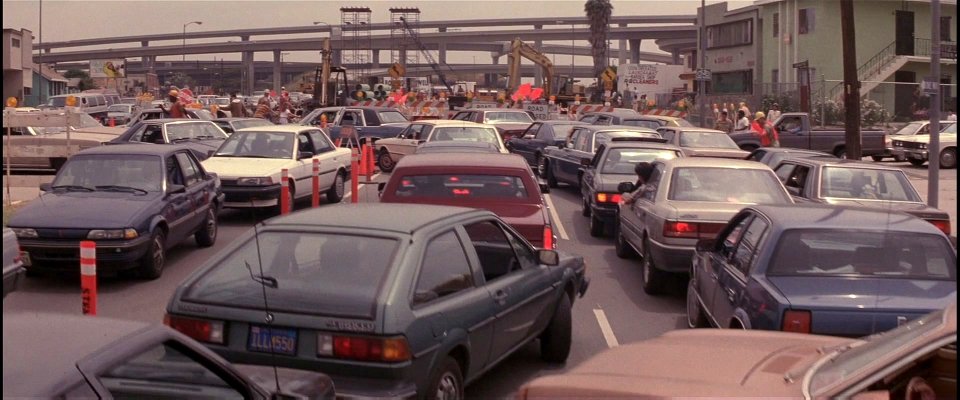 Looks like a factory non-spoiler! 13" alloys should make it an early GTI...
---
that is cool. i was looking back for an old topic i think it was i'm back where you had spotted a mk2 in one of the james bond films you should send it in to them! it might have been on the old site
Cushti
89 scirocco
08 dodge avenger
---
this one might still be in Glasgow as it was in taggart
Cushti
89 scirocco
08 dodge avenger
---
Scirocco UK Ninja

Posts: 1567
Joined: Tue Jun 03, 2008 2:24 pm
I drive a: Mk3 R 280
Location: West London
They dont have the 2 x Mk1's I just saw in the classic Arnie / Devito film Twins Im watching..
Bluestreak56
Now Scirocco-less :(
64 BMW X4 20D M Sport Auto (Sophisto Grey & Ivory White)
---
if we spot any that are not in there we should send them a message. it is cool to find out what cars have been used in films. i have spent the past 6 weeks while being away watching movie after move that i have on my hard drive there is only about 50 films. But out of that only 3 films did not have a car that was made by the vag group. with some of the films having a vag car a main character and no i do not have herbie in there! buy the way if anyone is going near the lake district you must go to the cars are the stars and bond mussium they are something else. the only beetle used in all the proper herbie's not that modurn crap that the only good thing about it is lohhan, it is the real herbie is there as well as some other cool ass cars batmobile new and old, bat bike, A-team van, bond lotus, db5's, FAB1, mr beans mini and some irish scirocco look alike done in silver.
any way back to the point the only 3 films that i have found so far is 300 and 10000bc they do have a good reason for not having a vdub it mite not fit in to good next to 300 spartans or the mamouths building the pyrimids. the other is cadillac records dam yankies no taste in cars!
Cushti
89 scirocco
08 dodge avenger
---