Search found 1254 matches
Tue Nov 21, 2017 8:10 pm
Forum: Introduce yourself
Topic: Stupid Dad
Replies: 2
Views: 1658
Good find! Welcome

Tue Jun 06, 2017 11:04 pm
Forum: Technical Queries
Replies: 4
Views: 1896
Press the max de mist (top of left dial) for a quick de mist.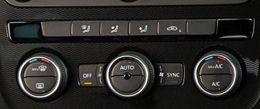 Thu Feb 16, 2017 8:31 pm
Forum: General Chat
Topic: Sad news - Old Mac Rocco
Replies: 3
Views: 2084
Oh no, that's very sad news.

He was a lovely chap.
Thu Jan 26, 2017 7:47 pm
Forum: Introduce yourself
Replies: 8
Views: 3623
Hi Paul
Welcome to the forum and welcome to a fellow biker!

Hannah
Mon Dec 26, 2016 11:24 am
Forum: General Chat
Topic: Christmas time
Replies: 2
Views: 2081
Hope you had a lovely Christmas OMR! Xx
Sun Nov 06, 2016 2:57 pm
Forum: General Chat
Replies: 1
Views: 1772
Just discovered these guys local to us. They're car enthusiasts and actually care about the level of service they provide. Highly recommended if you're local to the Ilkeston/Nottingham/Derby area.
http://www.mvsautoservice.co.uk